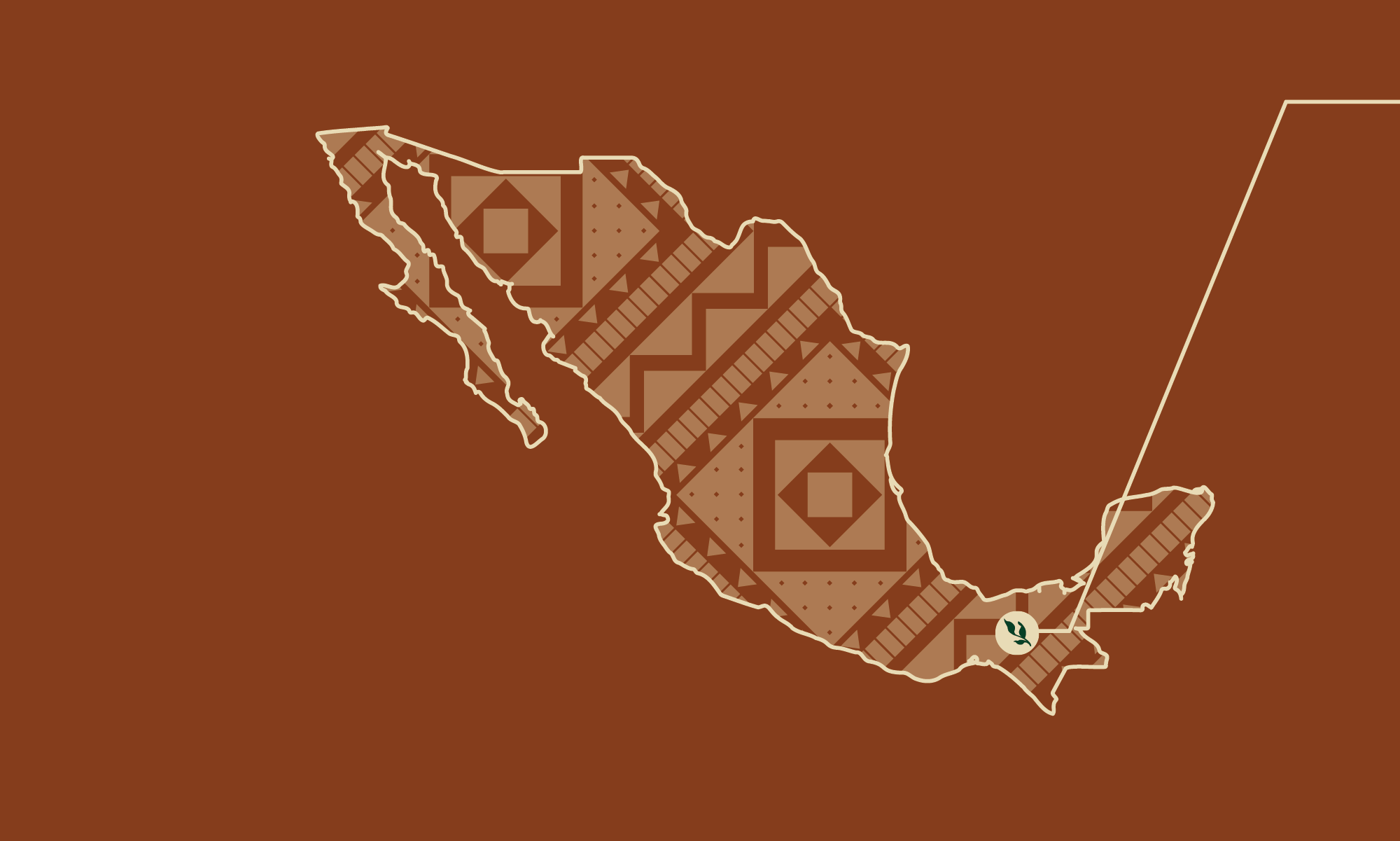 MEXICO
COOPERATIVE | SAN FERNANDO
LOCATION | San Fernando Region, Chiapas
MEMBERS | 1400+/- Members
MASL | 1300 - 1450
Union de Ejidos y Comunidades (San Fernando) established in 1984 by 17 smallholder farmers.
Bordering the lush rainforest of Sumidero Canyon National Park, Chiapas, the South Mexican San Fernando cooperative is committed to not only increasing the quality and resilience of their coffee crops, but keeping community needs at the heart of its operation.
The impact of climate change on the quality of coffee crops has inspired investment in the local ecology. San Fernando cooperative has increased the density of trees on many farms through a renovation program as well as supplying seedling nurseries with varietals which will flourish in the region's microclimate. The local farmers are supported by a team of 10 technical staff who educate and advise on coffee farming and other areas of organic production such as worm farming for vermicompost. As a result of their efforts, last year San Fernando paid their farmers almost twice the local street price of coffee.
Areas of life that may seem insignificant such as having access to a secure bank account are making considerable positive change to the families of the San Fernando cooperative. As well as the funding of schools and small coffee shops in the region, San Fernando has used their social premiums to support indigenous producers to continue their cultural traditions and invest in Women's programs, one of which is hiring midwives to work locally in their communities to curb maternity mortality rates.
As a mission-driven enterprise, UES goes beyond supporting its members' coffee production and marketing to promote a holistic vision for living and producing in harmony with nature: "The commitment we have made with nature and love of the countryside drives us to keep in organic production, and not only that, but look for alternatives that allow us to give back a little of everything that the earth has given us. We are in a privileged area, where land, water and climate are supplemented for the production of our coffee." - Assistant General Manager Silvia Herrera