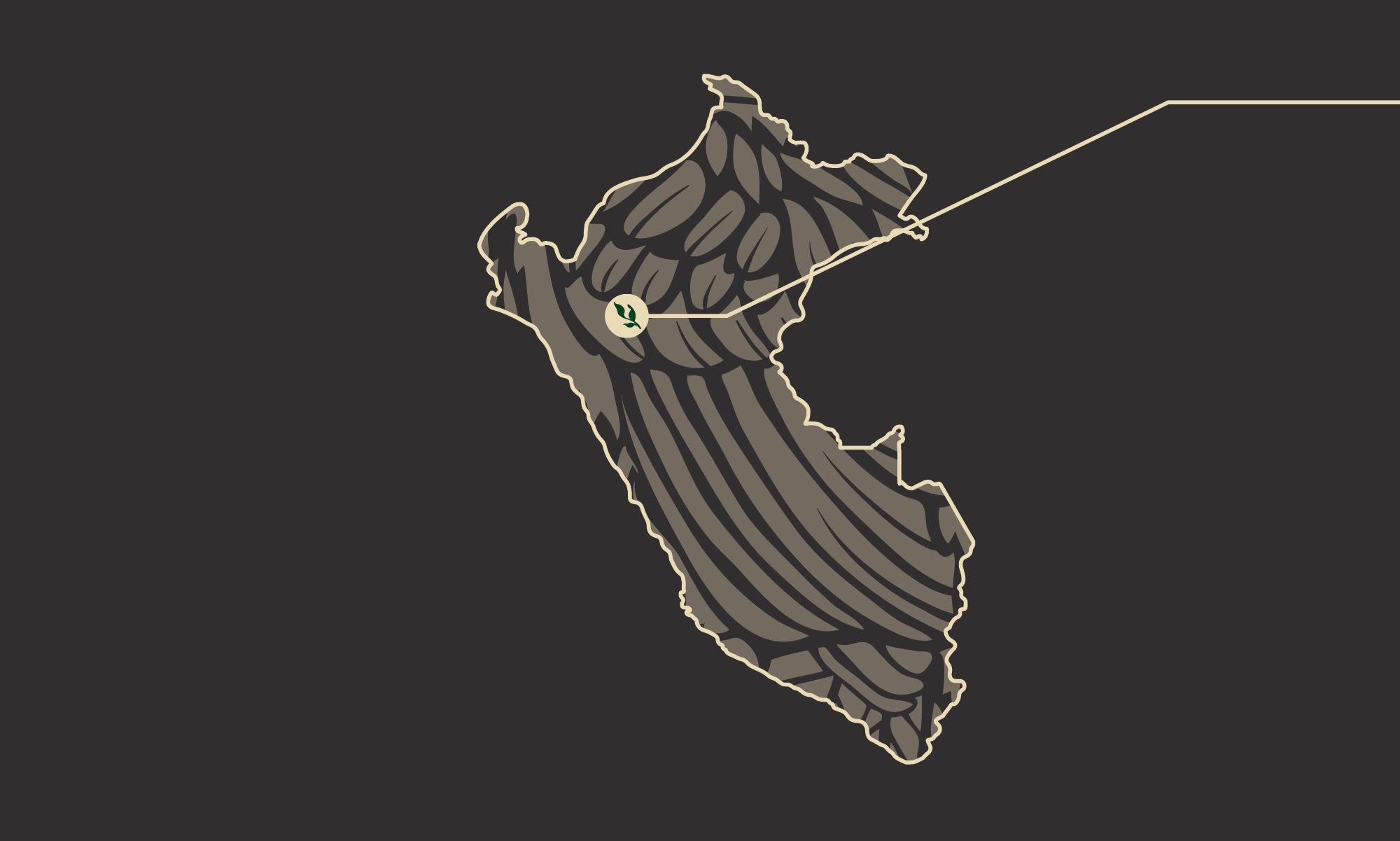 PERU
COOPERATIVE | COOPARM
LOCATION | Rodríguez de Mendoza, Amazonas
MEMBERS | 519 +/- Members
MASL | 1000 – 2000
Cooperativa Agraria Rodriguez de Mendoza (COOPARM) was formed in 2008 with a mission to 'sell quality coffee in harmony with nature'.
A collective of 519 members, 33% of which are women, COOPARM's geographical area includes 36 small towns who grow a diverse selection of coffee varietals in each farm. A unique part of the world, unlike many other coffee-growing regions across the globe, this area of Peru delivers the perfect amount of rainfall to harvest coffee nearly all year round (February to December). 
Social premiums are invested with emphasis on improving coffee quality with equal contribution back to the rich and thriving local ecology, each farmer's passion for organic process and the land are present in every aspect of life. As a norm, pulp from harvested cherries is used for compost and the cautious amount of water used for fermentation is fed back to the land. Because of its longer harvest season, only the ripest coffee cherries are harvested every 21 days.
Receiving higher prices as a success of their organic efforts has fostered a great pride in COOPARM's farmers. A focus on quality is designed to bring higher prices to farmers, and seeks to transform the perception of coffee farming into a professional occupation. COOPARM would like the children of the coffee farmers to choose coffee farming as a profession, promoting the process as scientific and technical, involving biology, engineering, environment and business. 
As COOPARM are achieving their goals in improving the quality, the focus is widening to education. With little to no education being the norm, the farmers are vulnerable to scams and misinformation. In previous years some farmers lost savings (in one farmer's case 60,000 Sols/USD18,000) because a company promoted a diamond mining project to the farmers asking for investment, but which didn't eventuate. In general, illiteracy means farmers can accept lower payments than they are entitled to from private traders because the weighing can be recorded as lower than actual, and payments can be miscalculated.  Social premiums allowed many farmers to fund their grandchildrens' complete education. The cooperative helps to train young people in areas of coffee production such as cupping and quality control among their apprenticeship programs, keeping young people in the region and increasing the knowledge & quality of coffee production in the community.